Make the most of the number 1 network.
Partnership between the major specialist brand now makes 800 service stations available across Belgium: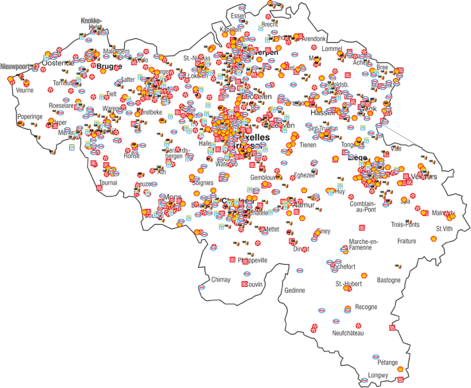 Reduce your costs.
Fuel costs represents between 25% - 30% of the TCO (Total Costs Ownership).
The NFC network significantly reduces time spent and kilometres driven to find a service station. As a result, you achieve optimum TCO and TCM.
Use the
NetworkFleetApp

for optimum journey planning.

At any time, every user can locate the nearest and cheapest service stations. Saves time, travel and money.
1

Choose your favorite stations

2

Find the nearest station

3

Easily navigate to your station

4

Find +6000 Electrical charge stations