Providing you with smart pricing alternatives.
GET YOUR OFFER
The best NFC contract for your needs
Make the most of the number 1 network.
Partnership between the major specialist brand now makes 800 service stations available across Belgium: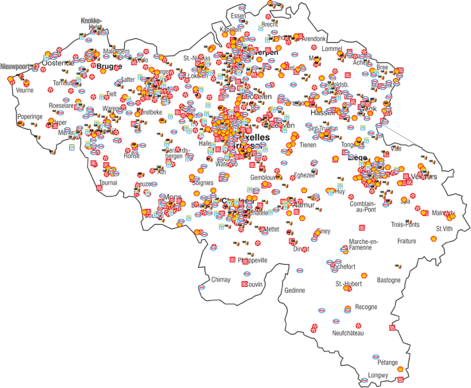 Reduce your costs.
Fuel costs represents between 25% - 30% of the TCO (Total Costs Ownership).
The NFC network significantly reduces time spent and kilometres driven to find a service station. As a result, you achieve optimum TCO and TCM.
Optimise your itinerary thanks to the network Fleet card and the application Network fleet app
---
You can locate the cheapest and closest stations of the NFC network at any time and save time and money for each of your journeys:
1

Choose your favorite stations

2

Find the nearest station

3

Easily navigate to your station

4

Find +8.000 Electrical charge stations